There's TWO NEW Podcast Episodes UP covering the SPARTAN ULTRA BEAST…
I'm very pleased to say that I COMPLETED my goal of running a 30 Mile ULTRA BEAST Spartan Race.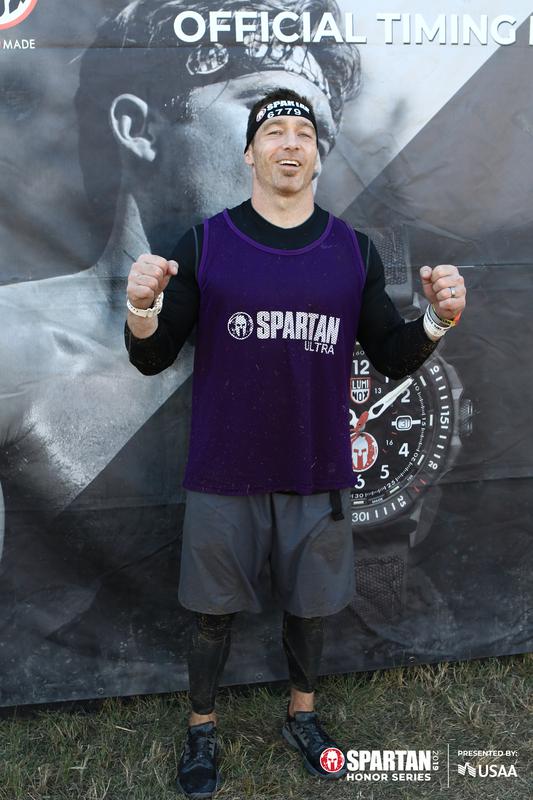 It took me 9 hours and 25 mins.
I ended up placing 10th in my age group out of 70 other guys and 44th out of a total 456 other crazy mo fo's that committed to running this race as well.
The total mileage covered was actually a whopping 31.5 miles.
There were two laps that you needed to take around the course.
The first lap was 16 miles and then the second lap took me on a bit of a different path that was around 15.5 miles.
After the first lap, I was feeling amazing.
You actually stop and have a "transition" period where you can grab food, rest for a bit, change clothes, etc…
I hung out for about 10 mins and hydrated as best I could then took back off for lap 2.
Then the first bit of cramping started to hit.
Despite being well hydrated, at about mile 21 my body was starting to break down.
Cramps started to lightly come on in my quads and adductors.
Then my Achilles pretty much blew up on me.
I've been dealing with a slight bit of discomfort for a while with my left Achilles and on the second lap, it said NO MORE.
The pain was bad, but it wasn't debilitating so I kept pushing on.
NO F*CKING WAY was I quitting.
Because I had SAID I was going to finish and it was a COMMITMENT I made a long time ago.
The amount of time and effort I put into prepping for this race wasn't going to be for nothing.
The commitment I made kept running through my mind as I hit mile 26.
Just 4 more miles man… you got this…
I can remember at mile 21 I had a HUGE bit of doubt come over my mind.
Going up and down some nasty mountainous climbs and switchbacks, the pain in my Achilles was unreal and all I could do is "trot" but again, there was NO WAY I was going to quit.
If I had to hobble for the rest of the race, I was going to get it done.
When I finally crossed the fit pit and walked across the finish line I couldn't have felt more fulfilled.
Thinking back to when I first signed up for this I had my doubts about actually being able to do it.
It was so far outta my comfort zone.
The FEAR was real, but it just goes to show you that YOU CAN DO ANYTHING YOU COMMIT TO DOING.
I say this is my "one and done" ULTRA Race, but I have a strong feeling I'll be back for another one soon.
While it was one of the toughest things I've ever taken on both physically and mentally, it was FUN.
We'll be having a large crew of guys from The Forged FATHER coming together next year in Big BEAR, California for our annual Forged Spartan Race weekend.
We do these events because it creates more leverage and pressure for you to TAKE ACTION.
It also creates more accountability for you to DO THE WORK.
Had I not done the work I would have shown up to the race and got my ass whooped.
In any case, there's an ULTRA scheduled for that weekend so I'll either do that or the BEAST.
Good times ahead none-the-less.
For now, I have to let my body heal up.
I've NEVER been this sore and broken down.