Here's a great SUCCESS story about one of the driven dads within the Forged FATHER Project.
This man has been on a MISSION and has accomplished some great things.
Besides going from a size 38 jean down to a 32, he's also completed a number of Spartan Races.
He's gotten himself down to 12% body fat (down from 20%)
He's also been able to improve the connection he has with his wife and kids.
Listen in on what Matt's been able to achieve…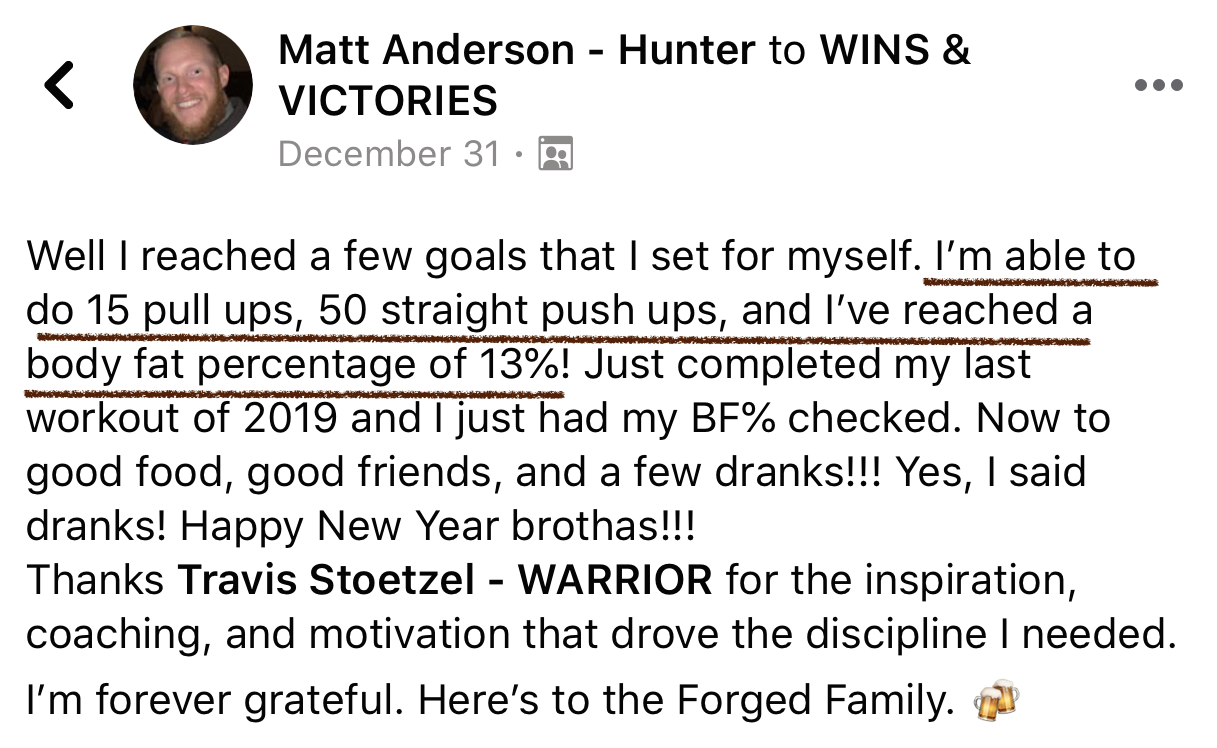 ==========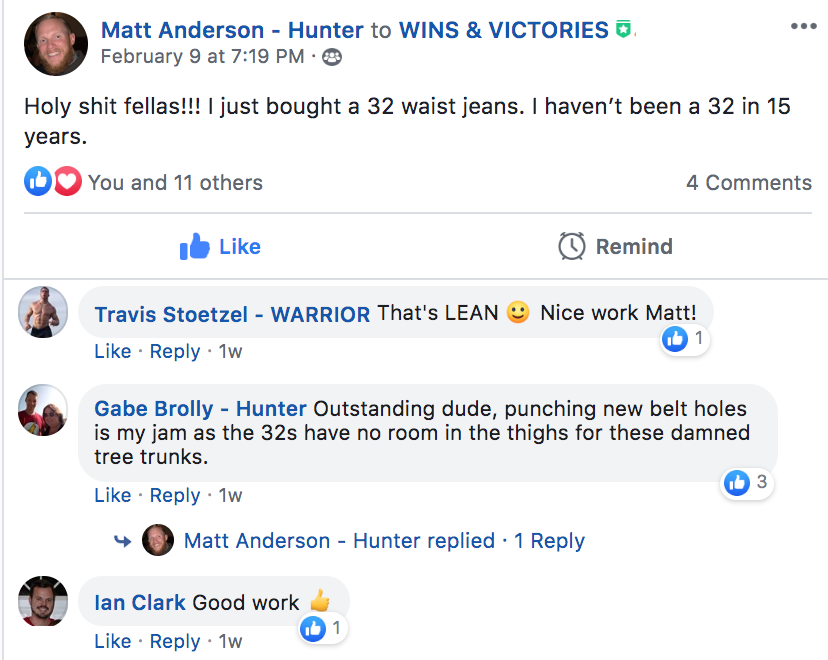 PS -If you're an ex-athlete dad and you want to surround yourself with other LEADERS for the extra guidance, support, and accountability, "The Forged FATHER Project" could be the very thing that'll help give you exactly that.
So if you…
1 – Are a busy EX-ATHLETE DAD (you must have been an athlete in high school, college, or even pro)
2 – Ready, willing, and able to INVEST in yourself
3 – Have at least 30 mins a day x 4 times a week to take for yourself to train and push yourself
4 – Willing to track and dial in on your nutrition intake
5 – Are experienced with training with a barbell, free weights, bodyweight training + have access to a barbell and free weights
6 – Are coachable and can follow and stick to a plan of attack + you're READY TO GO NOW (NO EXCUSES)
If you're a 6/6 on the requirements above, APPLY AT THE LINK HERE
TAKE NOTE: this is for ACTION TAKERS ONLY…
I have no time for men who're full of stories and BS excuses.
I'm here to help LEAD and build men into BEASTS so they can be the best for themselves and their families.