It's Thanksgiving Week!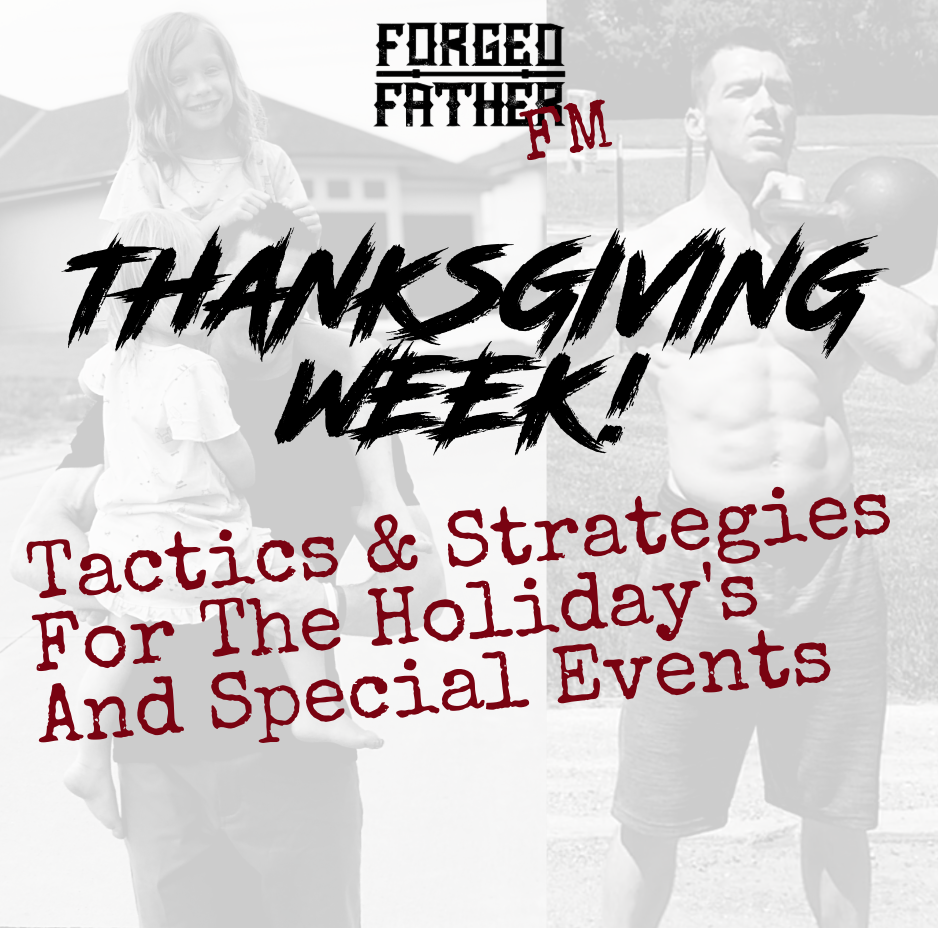 For a LOT of guys, Thanksgiving week will be the start of a long downward spiral to end out their year.
Between being "too busy" and all of the holiday partying and feasting, they let that be an excuse to let themselves completely slip off the tracks.
YES… it's a busy time of the year, but it doesn't need to be the cause of DISASTER for you.
So, in this episode, I give you a full layout of HOW you can approach the week to keep yourself on track from a nutritional and training standpoint.
Take note that this isn't about some special diet or workout bullsh*t…
"Special diets" and workouts don't work.
What works is a solid sustainable PLAN that you follow throughout the year.
When you have a solid plan that serves as your FOUNDATION, you can then build upon that foundation with certain tactics and strategies throughout the year when holidays and special events come up.
I go through what I do during Thanksgiving, Christmas, and other special times of the year.
I also hit on a special program I'll be unleashing this Thanksgiving and Black Friday 🙂
Listen in below…
=== Forged FATHER Resources ===
Join Travis' High-Level Private Coaching Group, "The Forged FATHER Project" – For Ex-Athlete DAD's who are driven to lose 20-30 lbs and DESTROY THE DAD BOD ONLY…
APPLY HERE –> http://bit.ly/ffthemethod