THE FORGED FATHER PROJECT
I sent out a message to my newsletter talking about keeping a "Quarantine Journal".
Think of it as something to help keep you accountable and on track during these crazy times where you might feel like things are spiraling out of control.
I believe keeping a journal is important to help keep you focused and dialed in on consistent growth and forward progress.
Plus it serves as a great form of personal accountability.
With this, I had several guys reply asking me what my journaling looks like and what I focus on doing.
There are 3 parts to my journaling… "GPR"
#1 – Gratitude
The first thing I do in the AM after I've gotten up and hit my 90 sec ICE COLD SHOWER (which I hate doing every single time), is I write in my gratitude journal.
At the beginning of this year, I changed things up a bit, and I started to keep a gratitude journal that has been focused on my wife.
Every AM, I think about what I remembered most about her from the day before, and I write about that.
On Valentine's Day, one of the gifts I gave her were the entires I had been adding in since the beginning of the year, which made for a fantastic present.
Can't wait to give her the journal next V-Day 🙂
#2 – The Daily Attack Plan
After I complete my AM gratitude piece, I look ahead at the day, and I write down a couple of key things I need to get done.
These serve as "mini-goals" that get me dialed in on what needs to be done.
Then I plan accordingly so I can attack the day with clarity and get shit done.
#3 – Reflection
I call this the "Daily Close Out."
To finish things out, I always take a bit of time to sit down and REFLECT on how the day turned out.
Did I complete the key things I had planned out earlier in the day?
What were my WINS?
What were the LOSES/LESSONS?
Then I quickly glance over the next day and layout some key targets that I'll revisit in the AM when I dig into my Daily Battle Plan.
And I repeat that daily.
GPR = Gratitude + Plan + Reflect
This helps create a lot of clarity and focus that in turn helps build momentum.
Every few weeks, I'll look back at past entries to see how much I've gotten done over time, which helps create more awareness on growth.
If you neglect to do this every so often, it's easy for you to get caught up in things and forget about how much you might have accomplished in just a short period of time.
When you overlook the small things, it can lead to a negative mindset that gets you stuck.
At the same time, if you're NOT keeping yourself in check with some sort of journaling, it's easy to fall off track and drift away from where you're trying to go.
Wherever that may be, use journaling to help guide you forward.
So, as I said in my last message, I CHALLENGE YOU to start keeping a journal.
Even if it's a simple daily entry with a small reflection of the past day, it could make a huge difference for you.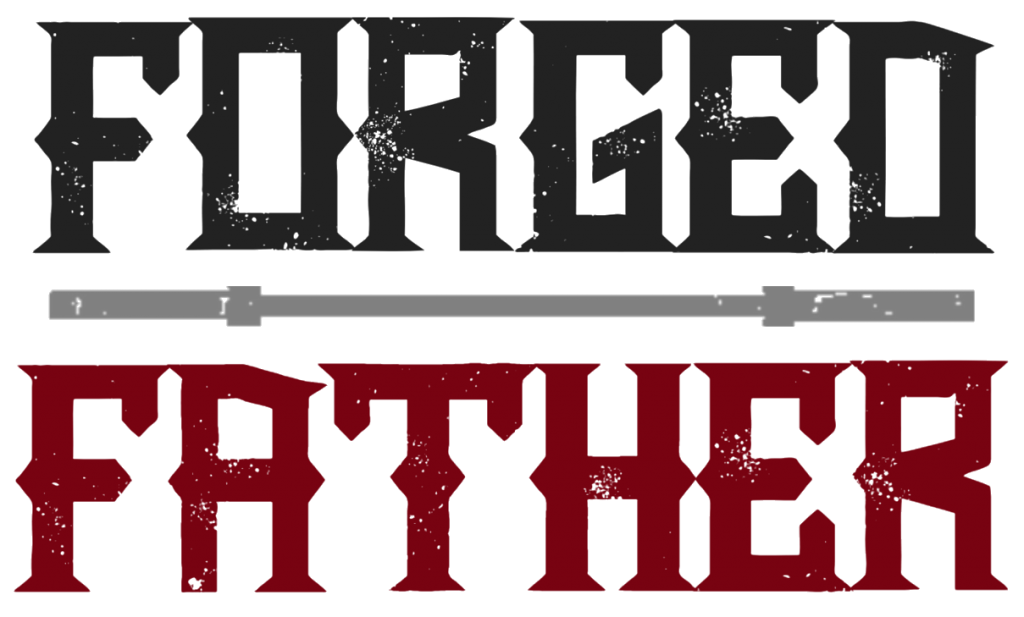 If you're an EX-ATHLETE DAD and you have 20-30 lbs to lose, and you know you need and want some extra assistance with destroying the DAD BOD for good…
Consider APPLYING for the next Forged FATHER Project – CLICK HERE
With the COVID-19 Pandameic wreaking havoc on the world right now and shutting down gyms everywhere, being on your lonesome is going to be extremely TOUGH and challenging.
Shoot, for most men, things were tough and challenging BEFOREHAND.
You don't have to go on this journey alone.
You can get the direct support and guidance you need via ONLINE COACHING, which is what you get within the Forged FATHER Project.
You're going to be seeing a HUGE BOOM in the "online coaching" world here within the next few weeks.
Heck, you're already seeing it now!
The good thing is, I've been coaching men online since 2008, so helping DADS get back their edge in life isn't anything new to me.
Plus, I LIVE THE LIFESTYLE I PREACH, so I know it works, and I stand behind everything I say and teach.
So, if you want an experienced coach WHO CARES about YOU and has PROVEN to help get EX-ATHLETE DADS back into fantastic shape so they can then be the best for their family, this is it.
Just note, you'll have to be ready to PUT IN THE WORK.
I'm here to help show you the pa; you'll need to walk the path.
If this is YOU, take the net step and APPLY HERE