I have a new episode of the Forged FATHER FM podcast…
In this episode, I chat about the importance of creating a personal "SUPER BOWL" for yourself.
What type of event, competition, or special date can you set for yourself that'll create some extra pressure and leverage?
This extra leverage and pressure will help make you take more focused effort and intensity.
This focused effort and intensity will, in turn, drive forward PROGRESS and bring on better RESULTS.
In addition, I talked about the loss of Kobe Bryant.
The world lost an amazing human when we lost Kobe Bryant.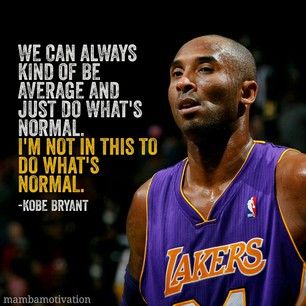 The world loses a lot of amazing humans.
Not just the 9 who lost their lives in the helicopter crash.
I never was a huge fan of basketball as I grew up wrestling.
Of course, even though I wasn't a b-ball fan, I was still a huge MJ fan.
Because who doesn't love MJ and everything he brought the basketball world as an athlete and an amazing competitor.
Then of course whenever you speak about MJ, the name Kobe Bryant comes up.
He too was an amazing competitor.
Kobe was blessed with skills, but I believe his success came through his heart and commitment as a COMPETITOR.
It wasn't until I read the book, RELENTLESS, which was written by Kobe and MJ's strength coach, Tim Grover, that I gained whole new respect for Kobe.
After reading that and learning more about how much of a competitor Kobe was, I became an instant fan and would oftentimes think about Kobe when I'd be training and wanting to give up.
Kobe was a "Cleaner" which in Tim Grover's words means:
"Cleaners? They're so fucking good that they make others study THEM. They're the anomalies, the one-in-a-million.
They're the ones who end things. They're the fucking cleaners."
A cleaner is an ultimate competitor.
Someone who will never settle for less or accept mediocrity.
Someone who REFUSES AVERAGE.
Someone who's relentless in the pursuit of excellence.
While Kobe wasn't perfect and had his fair share of mistakes (like all of us) I feel he's one of the top guy's that men should model when it comes to commitment and hard work.
When I heard the news yesterday as I was watching the Pro Bowl with my youngest daughter, I cried some tears.
Being a dad and hearing the news that one of Kobe's daughters was with him made everything that much worse and it really hit home hard.
TODAY IS HERE, tomorrow isn't guaranteed.
If I can leave you with anything for today it's a few things…
#1 – Be a COMPETITOR in life.
Don't let another day go by where you don't give it your damn best to be your best. FUCK the excuses…
Stop putting things off for "tomorrow" or "next week", for the "perfect time"…
There might not be another time.
Go out be your BEST RIGHT NOW, TODAY.
#2 – Pull your loved ones close and let them know how much you LOVE THEM.
TODAY IS HERE, tomorrow isn't guaranteed.